LXM-180P : 18.4" 4K/UHD 12G-Quad Multi View Monitor
The LXM series monitors are TVLogic's latest generation of 4K/UHD broadcast monitors incorporating innovative hardware and software solutions.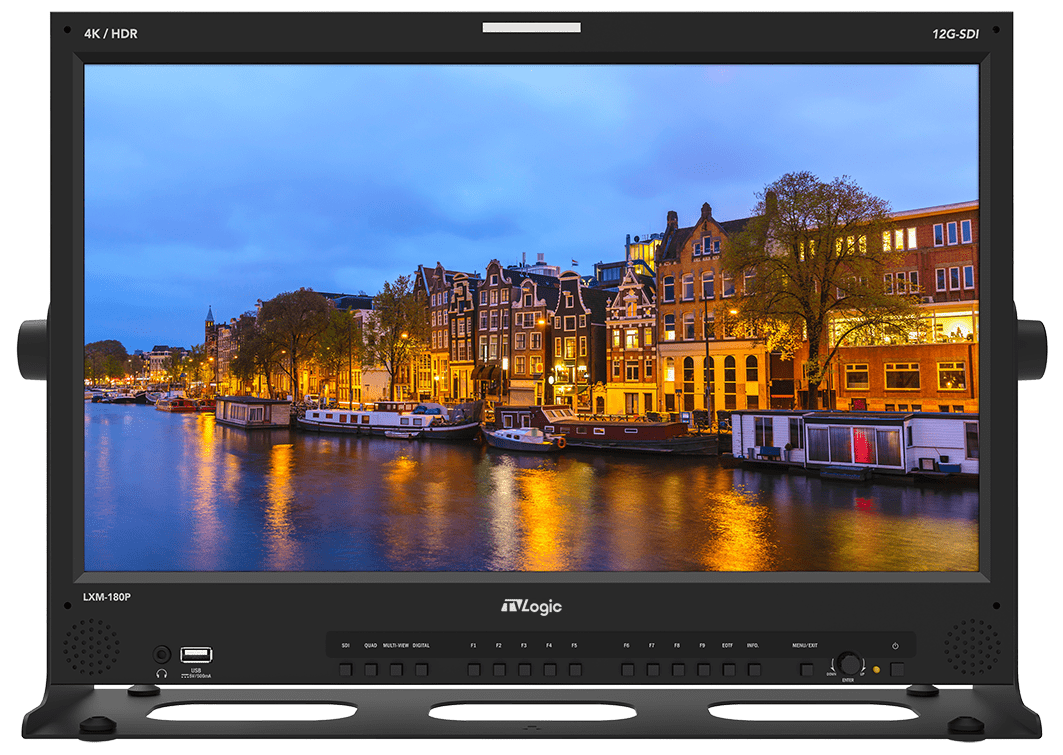 18.4"
4K/UHD 12G-Quad Multi View Monitor
The LXM series incorporates 12G-SDI Input(x4), 12G-SDI Output(x4), Reference(External Sync) input, HDMI 2.0 Input, SFP Input(x2) & Processed Monitor Output.
These new 4K/UHD monitors feature wide viewing angle IPS panel, various HDR EOTFs, Wide color gamut, 10-bit color depth, and Accurate Color Reproduction by 3D LUT support. Additionally, the LXM series monitors offer the high-performance functions such as HDR-SDR Comparison, 12G-SDI Quad-View and Dual-View display, custom 3D LUT import, SFP to SDI conversion output, Processed monitor output, Waveform, Vector Scope, Audio Phase Meter, Firmware Update by Ethernet, and more. The LXM monitors are ideal for 4K live production, versatile monitoring in the studio and field location, edit suite and post-production.
(LXM-180P, LXM-240P, LXM-320P : 1000nits . LXM-180U: 16.7M colors, 1920 x 1080)
Main Body Dimensions
Main Body 442.5 x 309 x 91.8 (mm) / 17.42 x 12.16 x 3.61 (inch)
With Body 489.3 x 332.8 x 137.5 (mm) / 19.26 x 13.1 x 5.41 (inch)
Weight 7.2kg / 15.87lbs